DapuStor got VMware IOVP certification for the full range of PCIe Gen4 SSDs!
19th Jul,2022
browse number:426
DapuStor
Recently, DapuStor Corporation (referred to as DapuStor) successfully obtained VMware I/O Vendor Partner(IOVP) certification for the full range of PCIe Gen4 SSDs. Having Haishen series got certified, the next generation PCIe Gen4 SSD, Roealsen5 series and Xlenstor2 series have also met the requirements of VMware IOVP test, which marked a milestone for the DapuStor's PCIe Gen3 and Gen4 SSDs on the compatibility with VMware vSphere and availability in virtual environment.
【VMware is a leading vendor of multi-cloud services for all applications, with thousands of partners worldwide. VMware Ready designates VMware's highest level of endorsement for products and solutions created by their established partners.
IOVP certification is one of the specific certifications for I/O devices under VMware Ready program. This certification test will strictly evaluate a range of features of an enterprise SSD, especially the basic functions, reliability and stability. After passing the test, VMware will list the product information such as I/O device model and firmware version on vCG as a compatibility reference. 】
At present, DapuStor NVMe SSDs have been certified with VMware IOVP. Rest assured that operate DapuStor NVMe SSDs in VMware.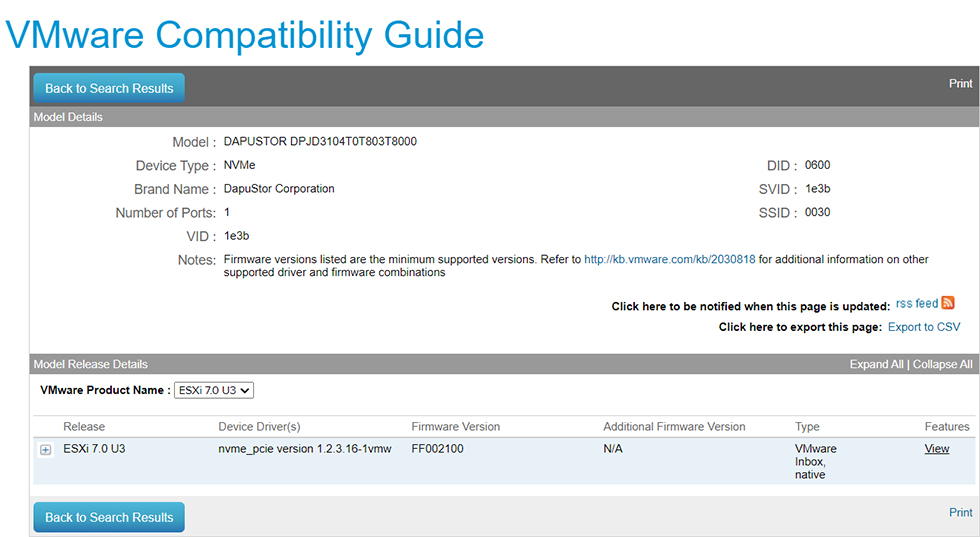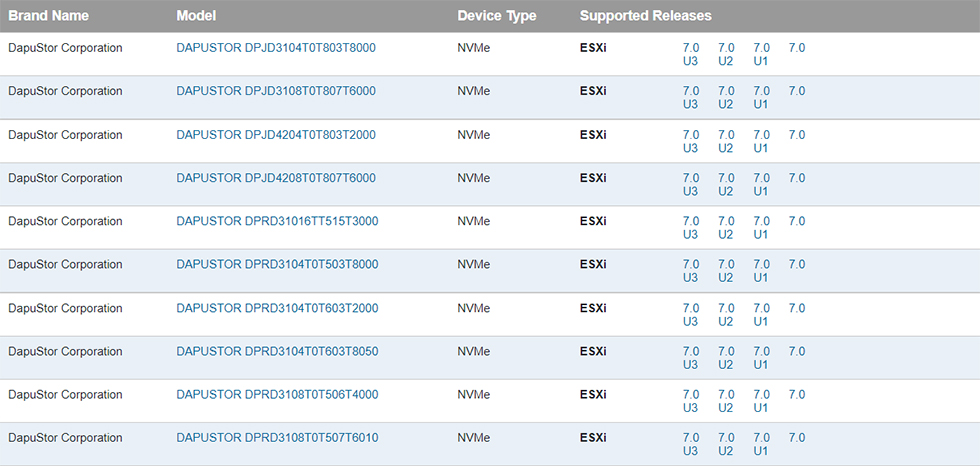 To check detailed compatibility information of DapuStor eSSD and VMware virtualization, you may log in to view the VMware vCG list on the IO Devices page, and please search by brand name or enter the keyword of "DapuStor".

The DapuStor Roealsen5 series is built on DapuStor in-house DPU600 controller and firmware with KIOIXA the latest 3D eTLC. The newest PCIe Gen4 SSD offers a 100% improvement in bandwidth and IOPS performance compared with the Haishen3 series. It provides 4K random R/W IOPS up to 1750K/550K, and sequential read/write speeds up to 7.4/5.4 GB/s.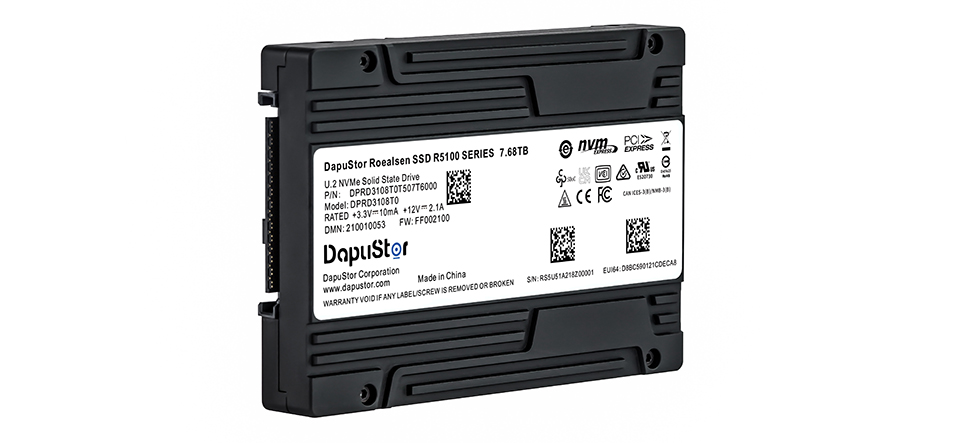 As the latest generation enterprise-class SCM of DapuStor, Xlenstor Gen2 Series supports PCIe 4.0 and 4K random read/write IOPS up to 1750/1340K. Meanwhile, It provides superior fast response services with extremely low random read/write latency, less than 17µs in read and 5µs in write. DapuStor SSDs deliver excellent performance and reliability in VMware.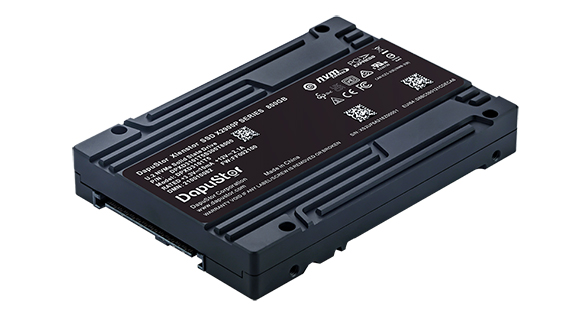 Seeing the updates and progresses of both the VMware versions and DapuStor's eSSDs, we will maintain the partnership with VMware to ensure that our SSDs are completely compatible with each other in both the new and old versions and ultimately, our customers are guaranteed to fully enjoy the accessibility when they use.
Search the link below to see the full range of DapuStor PCIe Gen4 products on VMware's website:
https://www.vmware.com/resources/compatibility/search.php?deviceCategory=io