DapuStor Won the "Top 10 Solutions" for the Best Achievements at the 6th Digital China Summit
7th Jun,2023
browse number:280
DapuStor
The 6th Digital China Summit was held in Fuzhou from April 27-28, 2023. Since its inception, the Digital Summit has comprehensively implemented important ideas on the power of the Internet, widely gathering consensus from all walks of society for accelerating the construction of a digital China. The Digital Summit has become a platform for showcasing the latest achievements in China's digital development and a cooperation platform to gather global forces to promote the construction of a digital China.
The Best Achievements nomination campaign started in January 2023, and 549 projects were selected from 166 organizations. Experts from The State Information Center, National Academy of Governance, Tsinghua University, Beijing Institute of Technology, and CAICT were invited to select the "Top 10 Hardcore Technologies", "Top 10 Solutions" and "Top 10 Digital Inclusion Cases" during three selection rounds. These resulted in the choice of 30 outstanding achievements. 、
As a leading global expert in high-end enterprise and data center SSD, DapuStor PCIe4.0 eSSD Roealsen5 won the "Top 10 Solutions" award with its outstanding performance and application cases.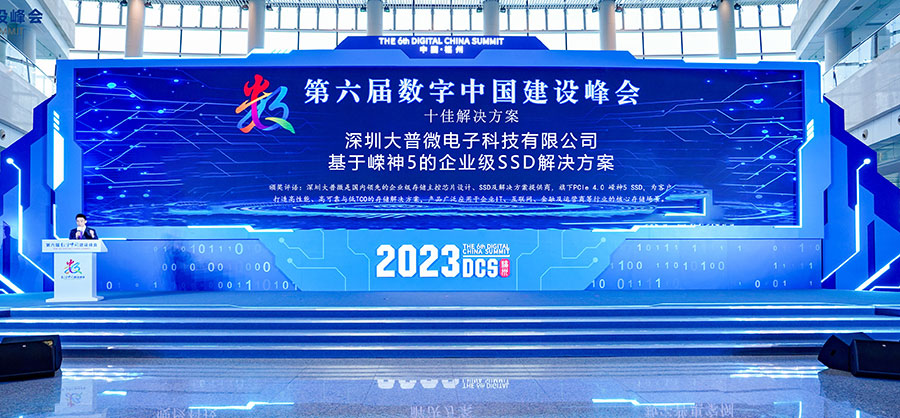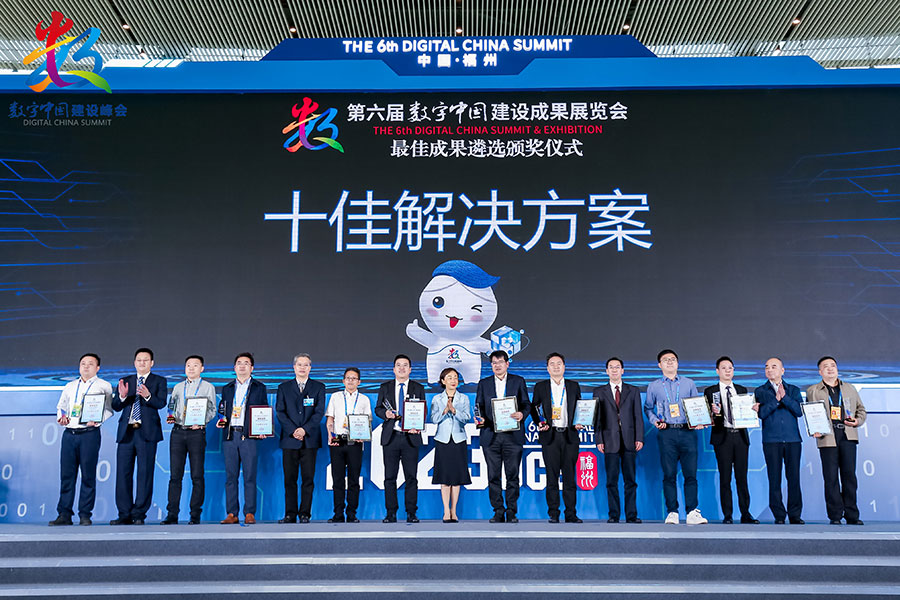 The award-winning DapuStor PCIe 4.0 eSSD Roealsen5 focuses on high performance and reliability. It is equipped with KIOXIA 3D BiCS5 NAND Flash. The DapuStor PCIe 4.0 eSSD Roealsen5 delivers a higher performance and lower cost storage solution, which has been mass-produced and applied to the mainstream server, telecom, and data centers.
Since its establishment, DapuStor has focused on technology breakthroughs in the field of enterprise-class storage and insisted on R&D. This award is a recognition of DapuStor's expertise in product development and practical application.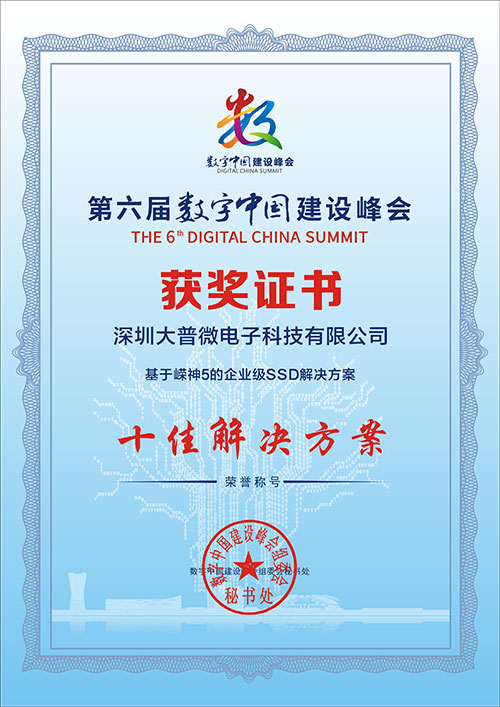 The new era of technological revolution and industrial change is creating new opportunities. DapuStor will seize these opportunities, enhance innovation advantages and provide expert assistance for a digital China.