DapuStor SSD Empowers JD Cloud Data Center in Hosting Large-scale E-commerce Events
8th Aug,2023
browse number:173
DapuStor
In the large-scale e-commerce event "618 Shopping Day" in China, JD Cloud utilized the DapuStor Roealsen5 Series SSD. This marks another occasion where DapuStor has supported the data center during a major e-commerce festival, following the Double 11 Shopping Day in 2022. The DapuStor R5101 SSD once again demonstrated its stable performance and reliability.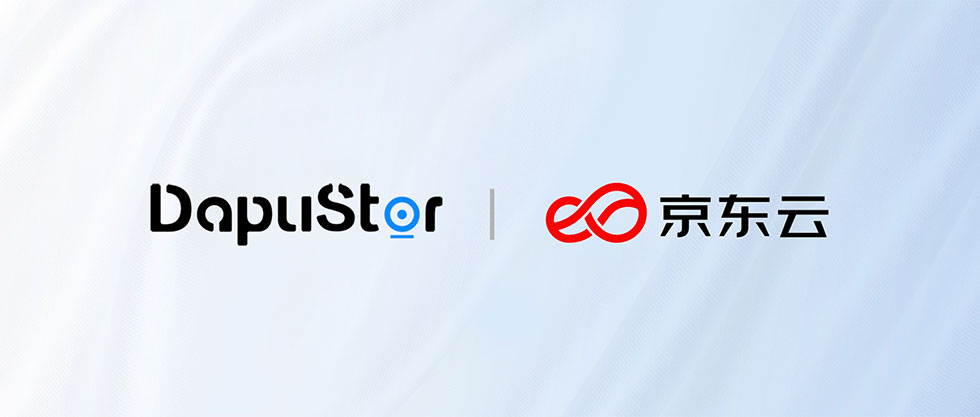 The Data Operation Behind Shopping Sprees
A data center is a huge and complex system, and the JD Cloud Data Center, as the core facility behind the shopping spree to support the huge user traffic, consists of numerous servers for efficiently storing and processing huge amounts of data. During the shopping festival, a large user base flocked to the e-commerce platform to browse, place orders and make payments. In order to respond to the high concurrency demand, the data center needs to have efficient computing power and fast data access speed, and a reliable storage solution is necessary.
Against this background, SSD vendors with self-developing capabilities, reliable product performance, and extensive experience in cloud storage applications are naturally important partners for JD Cloud data center.
With its industry-leading enterprise SSD product capabilities, DapuStor has become a strategic enterprise SSD partner for JD Cloud data center after undergoing rigorous product testing to ensure the successful conclusion of the "618 Shopping Day" event.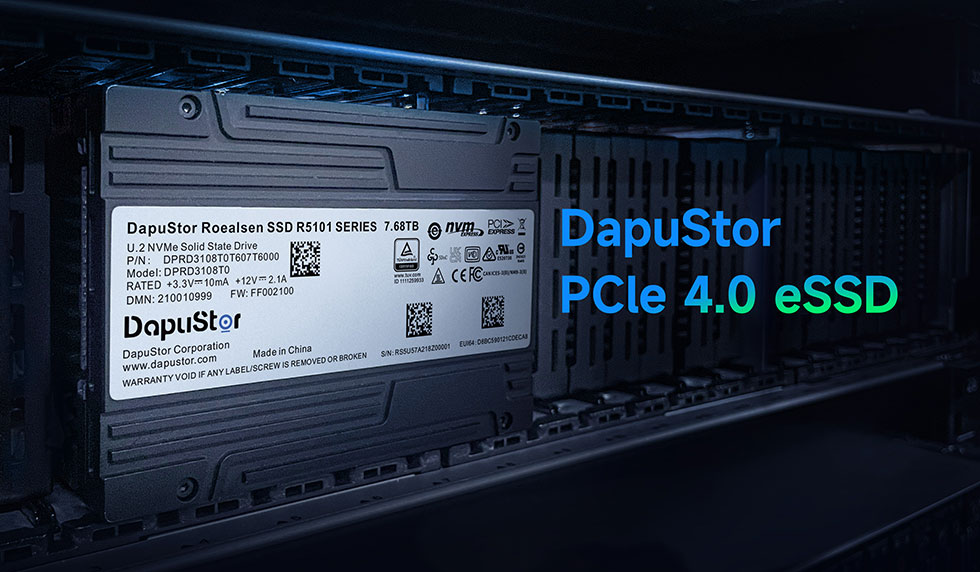 DapuStor R5101 SSD Empowers JD Cloud Center's Cloud Storage
The DapuStor R5100 SSD used in the cooperation with JD Cloud is a PCIe 4.0 enterprise SSD star product, which meets the needs of high-performance, high-reliability and low-latency of well-known data centers. This series of products has been mass-produced and widely used in mainstream servers, carriers, and Internet data centers, providing them with better performance and cost-effective storage solutions.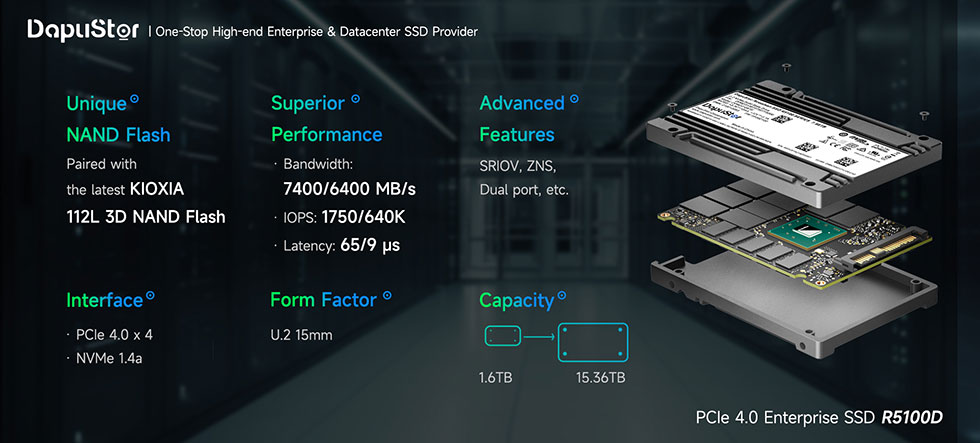 Chen Guofeng, Head of Hardware Architecture Division, JD Cloud, said, "DapuStor enterprise SSD has become one of the key products for cooperation in JD Cloud data center through our extensive testing and in-depth communication with DapuSotr. We look forward to expanding the depth of cooperation in the future to bring users a safer and more efficient data service experience."