StorageReview - DapuStor Haishen3 H3100 NVMe SSD Review
27th Sep,2020
browse number:382
DapuStor
DapuStor is an enterprise SSD solution provider that provides enterprise and datacenter customers the complete intelligent storage technology, products and solutions with higher performance, lower power consumption and easier maintenance, as well as customized features such as Zoned Namespace. The H3100, like the H3200, features the latest KIOXIA 96L 3D eTLC NAND and is powered by an enterprise Marvell controller, and is designed for applications like in data centers, video surveillance and edge computing. DapuStor Haishen3 H3100 supports professional customizations and is offered in U.2 and HHHL form factors in capacities ranging from 800GB to 6.4TB, with an endurance rating of 3DWPD. For this review we are looking at the 3.2TB model.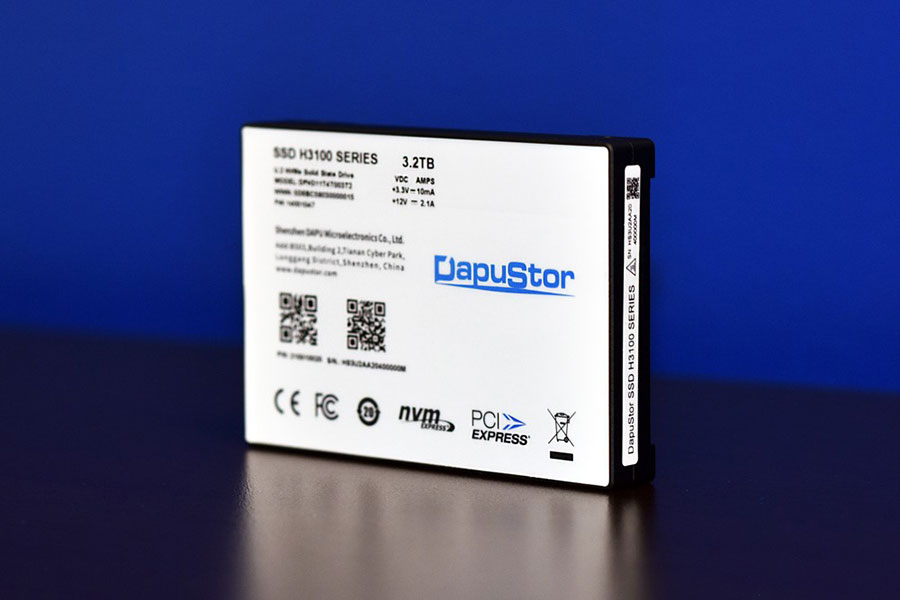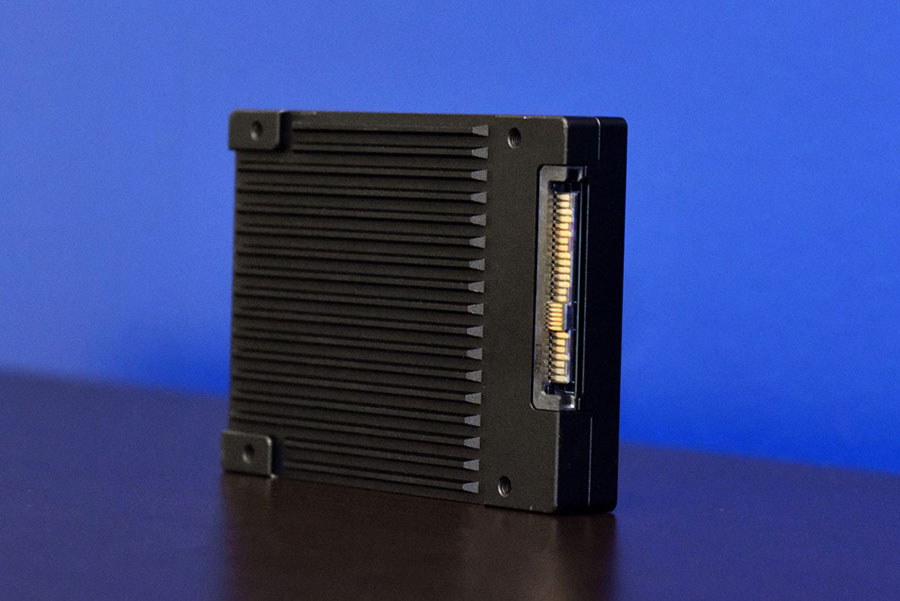 The H3100 is equipped with a range of features that focus on keeping data safe, such as end-to-end data protection on both Firmware and hardware path, including DDR ECC, LDPC, power loss protection. Performance-wise, the DapuStor H3100 is quoted to reach sequential speeds up to 3,528MB/s read and 2,603MB/s write, while random 4k performance is expected to hit as high as 803,000 IOPS read and 250,000 IOPS write.
Recently StorageReview Enterprise Test Lab conducted the detailed comparative tests with the similar products including Intel Intel P4610、Toshiba PX04、Samsung PM1725a、Huawei ES3000 V5、Memblaze PBlaze C926. The H3100 can hang pretty well with the top dogs and brings better write performance than these.
The H3100 showed great results, take the Houdini test for example: the DapuStor H3100 performed well with 2,689 seconds(the shorter the better), placing it in the upper-mid part of the leaderboard just behind the Intel Optane P4800X/900P、Samsung 983ZET/970 Pro. And it is better than the same level of products listed in this leaderboard such as Samsung SM970 EVO Plus、Memblaze PBlaze5 916、Intel P4510、Samsung SM1725a, etc.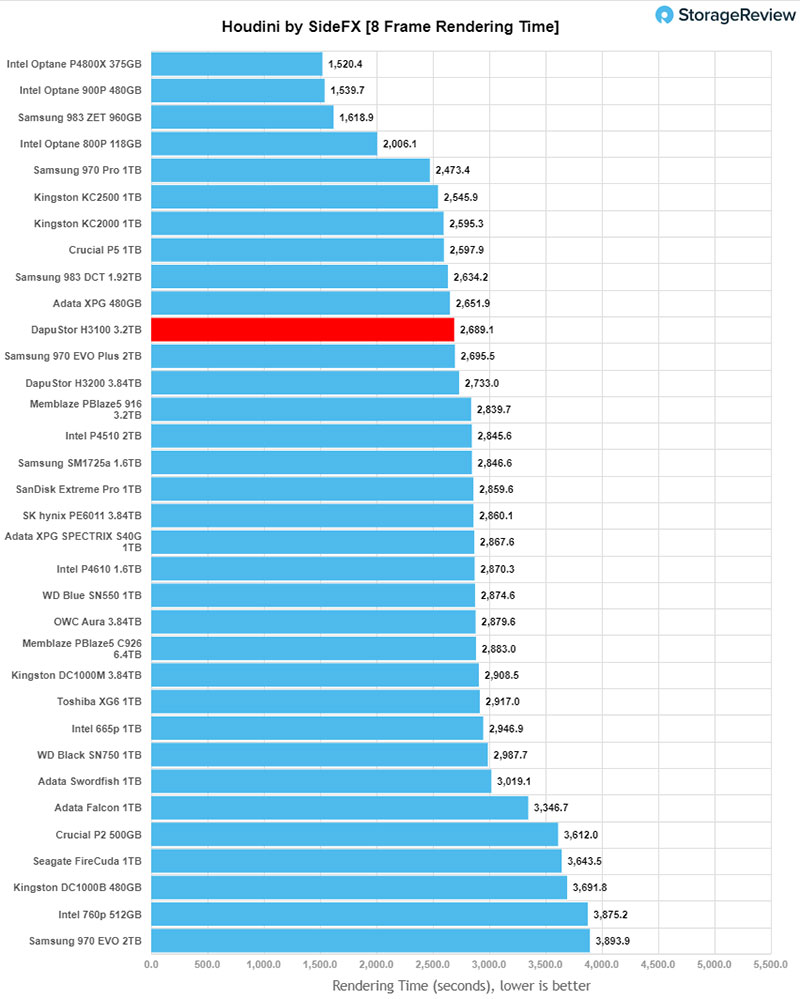 The DapuStor H3100 is the latest NVMe SSD that allows for a variety of flexible enterprise storage application to keep costs down. During the StorageReview tests, The H3100 performed excellent among compared with a range of other SSDs providers, including the Intel, Samsung, Huawei Etc.. and on the other hand, H3100 brings around 20~30% lower power consumption to lower TCO. The DapuStor H3100 is a high-performant drive with good capacity and endurance.

cr: https://www.storagereview.com/review/dapustor-h3100-ssd-review?from=timeline